Jennifer Higgins and her father Ian Hope designed and built their first module house for Jennifer and her husband to live in. In the bottom of her parent's garden, stood the one bedroom 'Wee House'. The name stuck and The Wee House Company was born. In trying and testing not only the construction methods, but the comfort and functionality of the home, Jennifer knew that this could be a great solution for so many others. Ever since its launch in 2013, the company has been blazing the trail in modular house building. We caught up with Jennifer to find out more about the company and where it's heading.
Can you give us a bit of background to your company?
The Wee House Company works on a range of projects from permanent, bespoke individual houses and holiday lets to larger-scale developments, working with local authorities on affordable housing through our Connect Modular division. Our houses are designed and fabricated in our Ayrshire factory. They are 90% complete when they leave the factory, which leads to a significantly shorter build programme and earlier occupancy.
How are your houses more sustainable than traditional homes?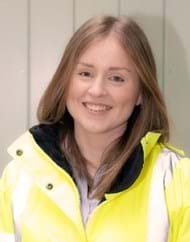 Under our controlled factory conditions it's easier to improve the future sustainability of our homes. For example, better air tightness can be achieved as standard. Construction waste is up to 84.7% less than on traditional sites. There is less time on site which minimises construction traffic and related emissions by up to 50%, plus it's less disruptive to neighbouring residents. All of our timber is sourced from sustainable FSC approved suppliers and any suitable off cuts are used elsewhere in the production line. Compared to an equivalent, traditional built project, up to 67% less energy is required to produce a modular building.
We are thrilled that we will shortly be able to offer net zero carbon modular homes and site design 30 years ahead of expected targets! Designs for these homes have been created around 'fabric first' principles of passive design, incorporating mechanical ventilation with heat recovery and wastewater heat recovery to significantly reduce energy demand on site. A combination of efficient air source heat pumps and photovoltaic panels are used as renewable energy sources, maximising carbon dioxide savings whilst keeping build cost per unit to a minimum. The result is a reduction in carbon emissions of 101% over the baseline.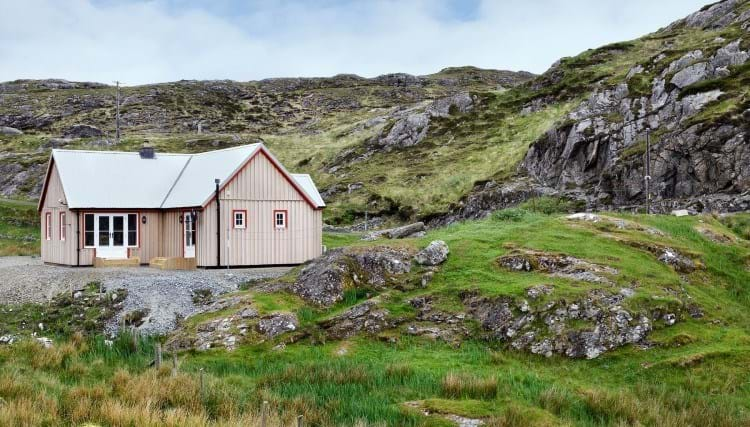 (Please note, the home shown above is not as per Premier Guarantee system acceptance but part of Wee House Co's extended range)
Why do you think modern methods of construction are taking some time to become accepted? Should more developers embrace MMC?
Lack of industry familiarity with different offsite construction techniques is possibly the main barrier and can lead to risk averse decisions against MMC.
More developers should embrace MMC as an over reliance on traditional building methods could mean targets for new homes are not met.
MMC has the potential to speed up delivery, reduce costs, improve on quality of delivery, and reduce waste and emissions. It could also provide opportunities to train people in new skills.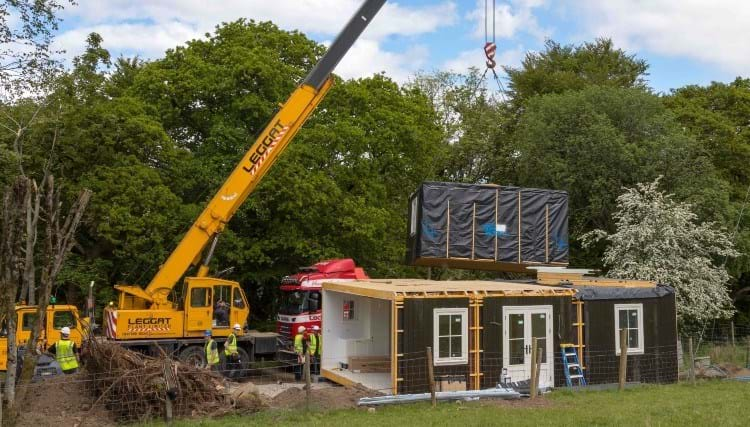 (Please note, the home shown above is not as per Premier Guarantee system acceptance but part of Wee House Co's extended range)
You've diversified into building larger-scale developments through your new brand: Connect Modular. How is the brand able to provide affordable housing?
In its early years, The Wee House Company primarily designed and built bespoke homes for individual clients, finding our niche delivering high-quality homes in remote locations where it is often difficult or cost-prohibitive to build. Building in locations such as the Highlands and Western Isles focused our attention on reducing costs by minimising the time spent on site. Following module delivery, it takes as little as two weeks to complete our homes on site ready for occupancy.
We design modules which can be delivered anywhere with ease. Having worked on many island projects requiring ferry travel or remote projects at the end of narrow single tracks, a lot of thought and planning has gone into module design and transport over the years. No road closures or police escorts are required to get our homes to site.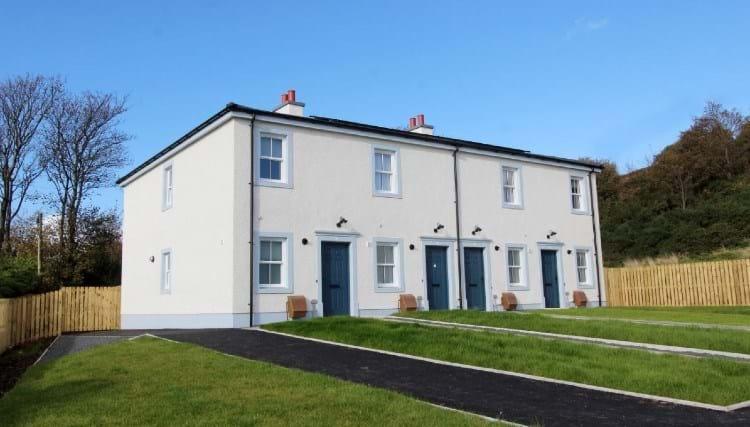 We've pushed the extent of manufactured components to its limit. In the past we have built in locations where there are no materials suppliers for miles around, forcing us to develop one of the most complete factory finishes.
Starting off in bespoke homes has established a customer-oriented culture in the company. That's why we have designed our manufacturing system to accommodate enormous flexibility in house designs, ensuring customers aren't limited to 'off-the-shelf homes'.
This has helped us to create a high-quality, value-for-money affordable homes offering. Over the past year, we've increased our workforce to accommodate the volume of modular housing for these developments. We work closely with housing associations and local authorities to understand their needs and aspirations for affordable housing.
The Wee House Company houses have a lovely, classic design. How did design considerations change for your larger scale developments?
Our designs are constantly evolving over time but specific changes for the affordable housing market meant designing to Housing for Varying Needs standards, achieving a minimum sustainability standard of Silver Active, working towards net zero carbon and specifying low maintenance finishes.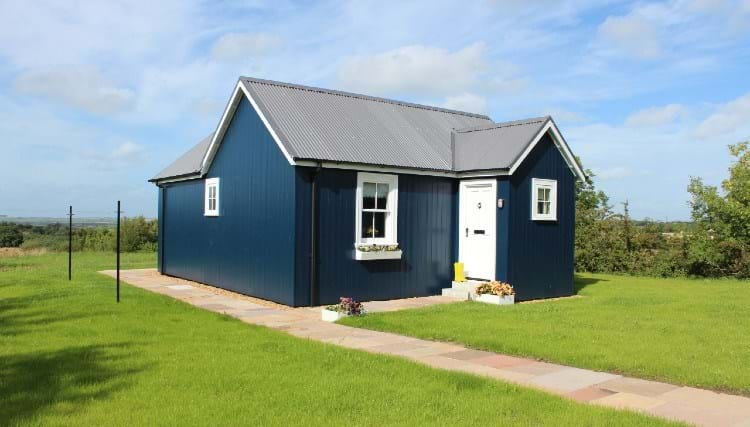 (Please note, the home shown above is not as per Premier Guarantee system acceptance but part of Wee House Co's extended range)
How did you find the experience of teaming up with Premier Guarantee?
It was important for us to work through the system acceptance process quickly and the Premier Guarantee team were very accommodating of this, coming back to us quickly and providing insightful and helpful information. The process was made more challenging due to covid restrictions but a great effort was made so that as much as possible could happen via email and virtual meetings and in condensing the factory and site visits.
Premier Guarantee are such a well-recognised organisation in the industry and it's great to be able to demonstrate that our systems and our homes comply with their strict technical requirements. It's a real hallmark of quality for our products and our ways of working.
What's next for The Wee House Company?
Connect Modular, a division of The Wee House Company and Irvine Housing Association have commenced work on Scotland's largest social modular housing development. The project will see 63 brand new, affordable homes, the first of a 250-strong property development located at Kilmarnock Road, Dundonald. Following that our plans are to develop Scotland's first net zero carbon, platinum standard housing development. We have been working hard on this now for more than a year and hope that it will be a great leap towards the UK target of achieving net zero carbon in all new homes by 2045.


Find out more about The Wee House Company.
Premier Guarantee offers a system acceptance process to ensure a standard system design can meet our Technical Manual requirements subject to project specific conditions.
Learn more about system acceptance.
---
Read more articles on the Resource Hub or sign up to receive our blog round-up.
---
Photos/video: © The Wee House Company